Louis Bleriot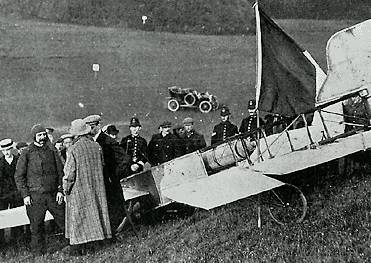 Louis Bleriot landed near the Cliffs of Dover on July 25, 1909

to win the £1,000 prize offered by the Daily Mail for the first

flight across the English Channel. The event attracted

enormous publicity around the world, and generated orders

for his Type XI monoplanes. The feat highlighted the potential

of the aeroplane as a weapon.
Back | Home | Copyright Info | About Myself | Last Updated | Contribute an Article